AutoScandy is a platform for selling cars and motorcycles based on the classic auction. This version contains an expanded reference book on makes, models, etc., filters, load auctions from an excel file and so on.
Compare prices
Payment systems
Scandy platform is integrated with many payment systems
At your request, we can connect any payment system!
Russia
Ukraine
Kazakhstan
Belarus

Robokassa
Interkassa
IntellectMoney
QIWI
Money online
Webmoney
RBK-money

Interkassa
Webmoney (WMU)

QIWI
E-pay
Kazkommertsbank

Easypay
iPay
Webpay (VISA/MASTERCARD)
Webmoney
Common calculated information space (ЕРИП)(27 Belarusian banka)
And also: Paypal, Authorize.net, Paypoint (Azerbaijan), Pay.ge (Georgia), Pasargad (Iran), PerfectMoney, etc. ..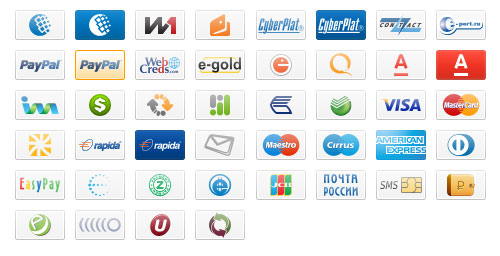 Version Comparison
Optima

Request a quote

Pro

Request a quote

Premium

Request a quote

Software product Scandy 3.0
Classic auction
Types of auctions: night, day, round the clock
Connecting to the payment system
Free design template
Buyer rating
The auction with a minimum price at which the auction will be held
Submission of applications for participation in the upcoming auction
Ready-made email templates
Tips for users in the bidding process (whether the minimum price has been reached, overbidden or user's leading bid)
Generating a PDF document with a bar code to get a prize
Mailout to offices and users
Integration via ftp and api
Work in an unlimited number of cities
Catalog of offices
Manager's personal account
Mailout to offices and users
Installation on any server

Request a quote

Request a quote

Request a quote